Smoking Crow values the customers we have, and we want to thank you for doing everything you can to remain safe for yourselves and our community. We would also like to reiterate that we are doing our best and taking as many precautions as we can to remain open and safe for our staff and all our customers, while trying to stem the spread in our community. In these interesting and changing times, we are implementing certain protocols in order to be able to continue to provide as best we can for everyone.
We thank you for cooperating with us so far, and adjusting with us in these interesting times. We are going to resume normal operating hours for the store, 8am - 10pm. We encourage and appreciate online orders, but if you need questions answered or would like to speak with one of our friendly neighborhood cannasseurs, please feel free to come into the store. We will still have social distancing, and proper PPE requirements in place for continued safety for all, and a limit of four customers in the building at any time. If you feel unwell, we ask that you do not come into the shop for the safety of everyone. Currently, delivery is still illegal and cannot (will not) be done. As a reminder, DO NOT enter any payment information on the online platform, discounts and loyalty points will be applied IN STORE.

We understand that our situation requires these extra steps, but hopefully together we can do our part to help mitigate the spread, and still provide excellent customer service and medication that everyone needs. We appreciate all our customers who bear with us, and we hope everyone understands that we have the community in mind. Please check out our menu to place an order. Thanks again for helping by doing your part and your patience! 😊

Thank you for continuing to support us. We want to respectfully keep you in the loop. We will send out no more than two texts a week on the following days:

- Sundays at 4:20 PM so you know when we are running specials and when your favorite products are back in stock.

- Fridays around noon when we have Vendors in that day to speak about their products with you.

(Click the link in your text to check this page throughout the week for continued updates.)

Want to receive our texts and start racking up rewards points?
Text "Smoking" to 411669 to hear about our FLASH SALES!
Weekly Deals
Monday, Jun 29th - Sunday, Jul 5th
AM Happy Hour - Wake and Bake!
From 8 - 10 AM EVERY DAY get 20% off your entire purchase!
PM Happy Hour Paraphernalia Special!
From 4:20 to 7:10 PM EVERY DAY get 20% off of our paraphernalia and 10% off the rest of the store!
Every Weekend
25% OFF
ALL Edibles, Topicals & Tinctures!
______________________________________________________________________
Recommended Movie of the Week:
Team America: World Police
2004 ‧ Comedy/Action ‧ 1h 38m ‧ R

When North Korean ruler Kim Jong-il (Trey Parker) orchestrates a global terrorist plot, it's up to the heavily armed marionettes of the highly specialized Team America unit to stop his dastardly scheme. The group, which includes the thespian-averse technology expert Chris (Matt Stone), not only has to face off against Jong-il, but they must also contend with F.A.G., the Film Actors Guild, a cadre of Hollywood liberals at odds with Team America's "policing the world" tactics.
Monday, Jun 29th - Sunday, Jul 5th
ALL WEEK SALE!
Save 15% OFF Hellavated flavored disposable 0.5g pens!! Their products offer hard hitting potency and mind-blowing flavors. Its time to get Hellavated!
Monday, Jun 29th - Multiplier Monday
We've all made it another month!! Let's celebrate with Multiplier Monday. Speak with your local friendly neighborhood cannasseur for more details!
Tuesday, Jun 30th - Terp Tuesday
This week we are featuring Growing like a Weed! GLW was established in 2014 by local area experienced craftsmen whose goal is to set the bar, with the highest quality cannabis products in the market. The owners have worked in the Spokane and Washington state market and understand the quality consumers expect. They proudly employ an organic, zero pesticides approach to cannabis cultivation, helping to create a culture of clean, safe, and flavorful cannabis products for consumption.
Wednesday, Jul 1st - Wax Wednesday
Oils for your toils
ALL Concentrates & Cartridges are 20% OFF!
Thursday, Jul 2nd - Crow's Choice!!!
Missed your favorite deal of the week because of... life? We got chu! Today we can apply one deal from the week to your order. Talk with one of our friendly neighborhood cannasseurs for more details.
Friday, Jul 3rd - Start your Fourth of July prep today!!!
We are going to have great sale items including: 1g Hashteroids, infused drinks and joint specials. Come in and stock up!
AND, don't forget, 15% OFF our entire CBD case!
Saturday, Jul 4th - Happy Independence Day!!!
Celebrate with great specials on 1g Hashteroids, infused drinks and joints!!
Sunday, Jul 5th - Lazy Sun-daze!
What a better way to prepare for the week than 15% off joint packs and weight 7g or more. Stock up for whatever next week brings!!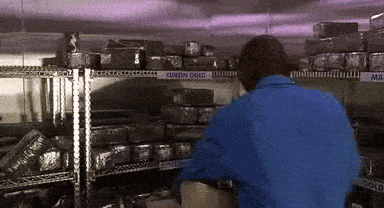 Text "Smoking" to 411669 to sign up for our Flash Sale Text Program!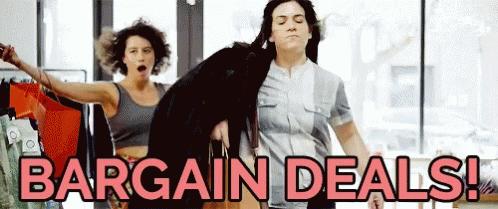 Grab and Go bags!
Combo packs and themed bags! New combos and bags added every week! They also make great stocking stuffers!!
This just in!!
With Treehaus Sap, Heylo flipped the script to create a unique cannabis oil that is high in both cannabinoids and terpenes, while retaining more of the plant's goodness. In the Treehaus there's no need for sacrifice. SAP stands for spectrum and potency. They start with clean cannabis to make full-spectrum CO2 oil combined with high-cannabinoid distillate and delicious 100% cannabis terpene profiles. Why not give them a try!
_________________________________________________________
News:
Have you seen the Cannastamps on various products in our store? We've partnered with Cannastamp to help spread knowledge about terpenes and understanding about what you're consuming whenever you partake. In the meantime, take a look at this wonderful piece our friends at Whatcom Talk just published on the subject! ________________________________________________________
Store Hours:
Monday - Sunday 10a-8p
_________________________________________________________
Stay Up-to-Date:
Want to know when we're having a big Sale or your favorite Vendor is at our store? Check out our live Calendar!
_________________________________________________________
Daily Discounts:
AM Happy Hour - Everyday 8a-10a, 20% OFF
PM Happy Hour - Everyday 4:20-6p, 10% OFF Cannabis Products / 20% OFF Paraphernalia
Seniors (65+)/Veterans/Military - Everyday, 20% OFF
Students & Industry - Everyday, 20% OFF
____________________________________________________________
- Customer Poll -
_________________________________________________________ Have you checked out our blog yet?