Thank you for continuing to support us. We want to respectfully keep you in the loop. We will send out no more than two texts a week on the following days:

- Sundays at 4:20 PM so you know when we are running specials and when your favorite products are back in stock.

- Fridays around noon when we have Vendors in that day to speak about their products with you.

(Click the link in your text to check this page throughout the week for continued updates.)
Want to receive our texts and start racking up rewards points?
Weekly Deals
July 16th - July 22nd
Happy Hour Paraphernalia Special!
From 4-7pm EVERY DAY get 20% off of our paraphernalia and 10% off the rest of the store!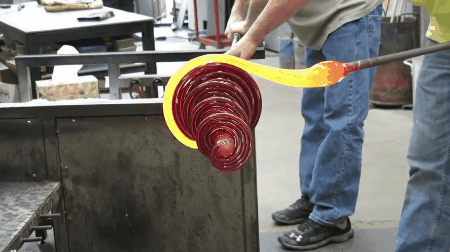 Bargain Bin:
Ask your Budtender about our Bargain Bin. We have rotating stock of cannabis products available at
20% - 30% OFF
Every Weekend
25% OFF
ALL Edibles, Topicals & Tinctures!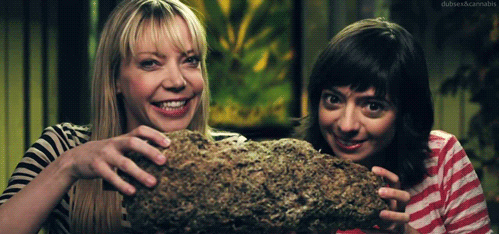 ______________________________________________________________________
Recommended Film of the Week:
Children of Men (2006)
Directed By: Alfonso Cuarón Starring: Clive Owen, Michael Caine, Julianne Moore, and Chiwetel Ejiofor.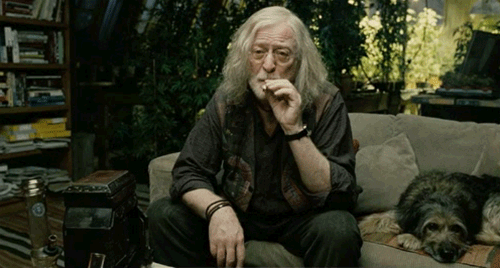 F R E E D O M
at New Heights
All Week Long!
Monday, July 16th - Sun. July 22nd
Oleum Select Strains:
$30 Sugar Resin - Arcata Trainwreck, Kush Master, Adak Kush and Bruce Banner
$36 Live Resin - Epoxy OG
$39 Honey Crystal - Primus!
Bad Rabbit Concentrate:
All Strains This week are $15!
Monday, July 16th - Mix and Match Monday!
Grab n' Go Bags to Start Your Week!
NW Nectar - Grab 4 g's for $20!, OR 8 g's for $40!
Edibles SALE: Grab 2 Trip's Kitchen edibles for only $6!
Tuesday, July 17th - Terp Tuesday!
15% OFF Terpene-focused favorites!
Daddy Fat Sacks and
Virginia Company
Wednesday, July 18th - Waxy Wednesday
Hump day is taken care of...
ALL Concentrates and Cartridges are 20% OFF!
Thursday, July 19th - Crow's Choice Thursday
Top shelf deals!
DOUBLE POINTS for signing in to our loyalty program!
Specials on SubX Flower! 2gs for $27 $23!
Eighths for $48 $42!
Friday, July 20th - Freedom Friday!
Northwest Grown Vendor Day!
Come hang out with one of Washington's best farms from 3-6 PM! 20% OFF all NW Grown products!
15% OFF our entire CBD case!
Saturday, July 21st - Smoke Local Saturday
Come Support LOCAL w/ Diosa Verde and Eagle Trees!
Diosa Verde - 1gs of sweet sativa Hawaiian Snow for $8! 7gs for $45!
Eagle Trees - 0.5g Joints for $4! Eighths of flower for $25!
Sunday, July 22nd - Summer Sundaze
ALL Pre-Rolls 20% off!
NEW in Stock this Week:
PAX ERA PODS
Harlequin, Dutch Treat, Granddaddy Purple, and Jack's Girl from HEYLO!
Back in Stock this Week:
The Pot Factory
Dutch Treat Rock Candy, The Web RSO & More!
Burnwell!
Animal Crackers, Mental Glue and Diamond OG Flower!
Amber Brick
Lemon OG Sugar Wax and Cheese Walker Shatter!
NW Nectar:
Pre-Rolls: NEW 0.7g 2-packs! Featuring Blueberry Cheesecake, Cinex, Plushberry, Presidential Kush, Sugar Punch, and more! 1g Joints featuring Cherry AK-47, Chocolope, Dina Chem, GG4, Medusa and more!
Crumbles and Terp Sauces: Agent Orange, Oregon Huckleberry, White Widow, Critical Mass, J1, and Super Lemon Haze!
New grams of flower: Cherry AK-47, J-Dog, Lemon Sour Berry, and Super Maui Dawg!
Coming Soon!
NEW Flower from Bacon's Buds and High End Farms!
____________________________________________________________
- Customer Poll -
____________________________________________________________
News:
We're looking for performers! Whether you're a musician, a comedian, a magician, a painter or have some talent that falls somewhere in between, we would love to have you perform at our store! If interested, please email sales@smokingcrow.com! ________________________________________________________
NEW Hours! We are now open from 9a - 9p on Sundays only. M-Sat we are still open from 8a - 10p.
Construction continues at the site behind our store for the next few weeks but should wrap up here soon. Parking in the back is AVAILABLE and encouraged. Thank you for your continued patience!
_________________________________________________________ Have you checked out our blog yet? This week you can expect a weekly roundup! Do you have a favorite product from our store? Send your review to scott@smokingcrow.com to be featured in our customer review round-up!
Daily Discounts:
AM Happy Hour - Everyday 8a-10a, 20% OFF
PM Happy Hour - Everyday 4p-7p, 10% OFF
Seniors/Veterans/Military - Everyday, 20% OFF
Students & Industry - Everyday, 20% OFF
*Our live Calendar is now up! Check out the calendar for events, vendor days and new stock!*