Smoking Crow values the customers we have, and we want to thank you for doing everything you can to remain safe for yourselves and our community. We would also like to reiterate that we are doing our best and taking as many precautions as we can to remain open and safe for our staff and all our customers, while trying to stem the spread in our community. In these interesting and changing times, we are implementing certain protocols in order to be able to continue to provide as best we can for everyone.
If you feel unwell, we ask that you do not come into the shop for the safety of everyone. Currently, delivery is illegal and cannot (will not) be done. In order to do our part in stopping the spread of this virus; we will be adjusting our operating hours from 10am - 8pm, we will be operating in an online only order capacity, and we will limit the number of customers in the store, at any one time, to 4, until further notice. As a reminder, DO NOT enter any payment information on the online platform. After submitting the order, you will receive a notification stating that your order has been received, only when you have received a second notification stating that your order is READY FOR PICKUP, may you enter the store to show your credentials and pay. We are still only a cash business, but access to a continually sanitized ATM is still available inside.
We understand that these couple extra steps may make things a little more difficult, but it is what we feel we should do in order to limit unnecessary contact with customers, staff and product. We appreciate all our customers who bear with us, and we hope everyone understands that we have the community in mind. Please check out our menu to place an order. Thanks again for helping by doing your part and your patience! 😊
Thank you for continuing to support us. We want to respectfully keep you in the loop. We will send out no more than two texts a week on the following days:

- Sundays at 4:20 PM so you know when we are running specials and when your favorite products are back in stock.

- Fridays around noon when we have Vendors in that day to speak about their products with you.

(Click the link in your text to check this page throughout the week for continued updates.)
Want to receive our texts and start racking up rewards points?
Text "Smoking" to 411669 to hear about our FLASH SALES!
Weekly Deals
Monday, Mar 30th - Sunday, Apr 5th
AM Happy Hour - Wake and Bake!
From 10:00 AM to Noon EVERY DAY get 20% off your entire purchase!
PM Happy Hour Paraphernalia Special!
From 4:20 to 7:10 PM EVERY DAY get 20% off of our paraphernalia and 10% off the rest of the store!
Every Weekend
25% OFF
ALL Edibles, Topicals & Tinctures!
______________________________________________________________________
Recommended Trilogy of the Week:
The Matrix Trilogy
Sci-Fi / Action

The series features a cyberpunk story of the technological fall of man, in which the creation of artificial intelligence led way to a race of self-aware machines that imprisoned mankind in a virtual reality system—the Matrix—to be farmed as a power source. Every now and then, some of the prisoners manage to break free from the system and, considered a threat, become pursued by the artificial intelligence both inside and outside of it. The films focus on the plight of Neo (Keanu Reeves), Trinity (Carrie-Anne Moss), and Morpheus (Laurence Fishburne) trying to free humanity from the system while pursued by its guardians, such as Agent Smith (Hugo Weaving). The story incorporates references to numerous philosophical, religious, or spiritual ideas, among others the dilemma of choice vs. control, the brain in a vat thought experiment, messianism, and the concepts of inter-dependency and love. Influences include the principles of mythology, anime, and Hong Kong action films (particularly "heroic bloodshed" and martial arts movies). The film series is notable for its use of heavily choreographed action sequences and "bullet time" slow motion effects, which revolutionized action films to come.
Monday, Mar 30th - Sunday, Apr 5th
ALL WEEK SALE!
Save 30% OFF Interstellar Cartridges of Grape Ape (while supplies last) & 20% off Yield Farms Fire Crackers!!
If you're looking for a cheesy, delightful cracker that packs a punch in the spice department, Yield Farms' Fire Crackers are for you! These crispy, savory square crackers might remind you of your favorite childhood snack, but Fire Crackers come with a completely different end result. Each package contains five servings of seven crackers each; zesty bundles of heat infused with a 10mg dose of indica THC. I really enjoyed the high from these tasty wafers, and it only took about 90 minutes for them to kick in. Microdosing made easy! Not in the mood for 10mg of THC? Just eat a few crackers, instead of the 7-cracker serving size.
Monday, Mar 30th - Multiplier Monday
The more you buy, the more you save! Talk with one of our friendly neighborhood cannasseurs for more details.
Tuesday, Mar 31st - Terp Tuesday!
Today we are featuring Limonene!! Aromatherapy, mainly through the use of diffusers, has long lauded the mood-boosting effects of limonene– positioning it as both an anxiolytic (anti-anxiety) and anti-depressant. This terpene is not limited by its form factor, though. It is used in food, beverages, perfumes, soaps, and cleaners. The aromatherapeutic effects noted above also help describe what this terpene brings to the cannabis experience. Overall, limonene helps promote an uplifted and elevating mood, free of anxiety Both sativas and indicas will express this citrusy terpene, allowing almost all strains to reap the benefits of limonene. Limonene helps give sativas an exhilarating and energizing buzz. Hybrids tend to have mood-elevating effects enhanced by limonene. Relaxing indicas high in limonene counteract the potential for lower moods from increased sedative terpenes such as myrcene.
Wednesday, Apr 1st - Wax Wednesday
Oils for your toils
ALL Concentrates & Cartridges are 20% OFF!
Thursday, Apr 2nd - Crow's Choice!!!
Missed your favorite deal of the week because of... life? We got chu! Today we can apply one deal from the week to your order. Talk with one of our friendly neighborhood cannasseurs for more details.
Friday, Apr 3rd - Freedom Friday the 13th with Evergreen Herbal!
Established in 2012, they are proud to be one of Washington State's first manufacturers and distributors of cannabis activated products. Evergreen Herbal creates a world where cannabis can be consumed in a spirit of wellness, freedom and fun by providing consumers with access to quality, delicious and reliable cannabis products. Always putting the customer first, they invest the utmost care into their practices and products from the ingredients to the packaging. Evergreen Herbal is also committed to collaborating with fellow industry leaders, researchers, policy makers and advocates to create a strong and thriving cannabis industry that benefits everyone. VENDOR DAY specials, all day long!
Come welcome them to the shop with 20% OFF their products all day!
AND, don't forget, 15% OFF our entire CBD case!
Saturday, Apr 4th - Smoke Local Saturday!
Get 15% OFF of local farms, including SubX, High End Farms, Delta 9 and more! Support your local farmers this Saturday!
Sunday, Apr 5th - It's a Lazy Sunday- Smoke some GREEN!
20% OFF All Pre-Rolls & Joint Packs and 15% OFF All weight 7g's and UP! !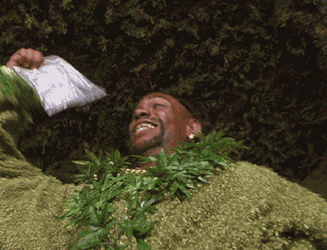 Text "Smoking" to 411669 to sign up for our Flash Sale Text Program!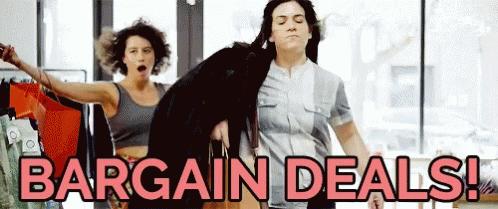 Grab and Go bags!
Combo packs and themed bags! New combos and bags added every week! They also make great stocking stuffers!!
This just in!!! Pearl Single-Use Rechargeable Vape pens.
100% cannabis oil with no cutting agents. Pyrex glass allowing consumers to view product and monitor consumption. Ceramic core technology. And. equipped with a micro USB charging port in case of battery failure. Speak with one of our friendly neighborhood cannasseurs for more details!
_________________________________________________________
News:
Have you seen the Cannastamps on various products in our store? We've partnered with Cannastamp to help spread knowledge about terpenes and understanding about what you're consuming whenever you partake. In the meantime, take a look at this wonderful piece our friends at Whatcom Talk just published on the subject! ________________________________________________________
Store Hours:
Monday - Saturday 8a-10p / Sundays - 9a-9p
_________________________________________________________
Stay Up-to-Date:
Want to know when we're having a big Sale or your favorite Vendor is at our store? Check out our live Calendar!
_________________________________________________________
Daily Discounts:
AM Happy Hour - Everyday 8a-10a, 20% OFF
PM Happy Hour - Everyday 4:20-6p, 10% OFF Cannabis Products / 20% OFF Paraphernalia
Seniors (65+)/Veterans/Military - Everyday, 20% OFF
Students & Industry - Everyday, 20% OFF
____________________________________________________________
- Customer Poll -
_________________________________________________________ Have you checked out our blog yet?