Thank you for continuing to support us. We want to respectfully keep you in the loop. We will send out no more than two texts a week on the following days:

- Sundays at 4:20 PM so you know when we are running specials and when your favorite products are back in stock.

- Fridays around noon when we have Vendors in that day to speak about their products with you.

(Click the link in your text to check this page throughout the week for continued updates.)
Want to receive our texts and start racking up rewards points?
Text "Smoking" to 411669 to hear about our FLASH SALES!
Weekly Deals
Monday, Oct 21st - Sunday, Oct 27th, 2019
AM Happy Hour - Wake and Bake!
From 8:00 to 10:00 AM EVERY DAY get 20% off your entire purchase!
PM Happy Hour Paraphernalia Special!
From 4:20 to 7:10 PM EVERY DAY get 20% off of our paraphernalia and 10% off the rest of the store!
Every Weekend
25% OFF
ALL Edibles, Topicals & Tinctures!
______________________________________________________________________
Recommended Film of the Week:
Shaun of the Dead
Every week we will feature our top choice for Halloween movies chosen by your favorite friendly neighborhood cannasseurs! Follow us on our Instagram page (@smokingcrowcannabis) for our daily Hallow-Scream choices!!
Monday, Oct 21st - Sunday, Oct 27th
ALL WEEK SALE!
Save 20% OFF Raven Grass Strains!! AND 20% OFF Goodness Grapecious Leaf Chews Edibles!!!
Monday, Oct 21st - Mix n Match Monday SPECIALS!
Howling Dog Concentrate
Howling Dog Concentrate 2 for only $30!
Ask one of our friendly neighborhood cannasseurs for more details in store!
Tuesday, Oct 22nd - Terp Tuesday and DOUBLE Points Day!
Featuring the terpene Myrcene!
One of the most common terpenes found in cannabis is myrcene. Beyond cannabis, myrcene is found in hops and is responsible for the peppery, spicy, balsam fragrance in beer. It's also expressed in lemongrass, which has been used in traditional folk medicine for centuries. On average, myrcene represents over 20% of the terpene profile in modern commercial strains, although individual samples vary widely in their terpene content. Among myrcene's potential health benefits include easing the symptoms of chronic pain and inflammation. Terpenes assist cannabinoids in absorbing into the blood brain barrier, binding to receptors in the endocannabinoid system, helping to encourage analgesic responses.
Wednesday, Oct 23rd - Wax Wednesday at Smoking Crow!
OIls for your toils
All Cartridges are 20% OFF!
All Concentrates are 20% OFF!
Thursday, Oct 24th - Crow's Choice Thursday!
Pick your favorite deals from the week!
Choose any daily deal from this week! Missed Wax Wednesday? Grab a wax deal! Want a good edibles price but won't be able to make it this weekend? Choose the weekend edible deal! Limit one daily deal choice per day.
Friday, Oct 25th - Freedom Friday with Interstellar!!
VENDOR DAY! 3 PM to 6 PM with another of our favorite local companies! The main focus of the Interstellar Concentrates team is to produce clean, green, high potency, and affordable cannabis products for the Washington marijuana market. Interstellar Concentrates primarily utilize Butane extraction methods to maximize the cannabinoid yield for their final products; they also use fresh marijuana during the extraction process to increase the amount of terpenes present in their concentrates. It's the perfect time to learn about their processes and try their products!
Come welcome them to the shop, between 3-6 pm, with 20% off ALL their products, ALL day!
AND 15% OFF our entire CBD case!
Saturday, Oct 26th - Smoke Local Saturday
15% OFF OF ALL LOCAL BELLINGHAM FARMS FLOWER INCLUDING SUBX, HIGH END FARMS, DELTA 9 AND MORE! SUPPORT YOUR LOCAL FARMERS THIS SATURDAY!
TEXT 411669 for details on the sale!
Sunday, Oct 27th - It's a Lazy Sunday- Smoke some GREEN!
20% OFF All Pre-Rolls & Joint Packs of 5 or more and 15% OFF All weight, 7g's and UP!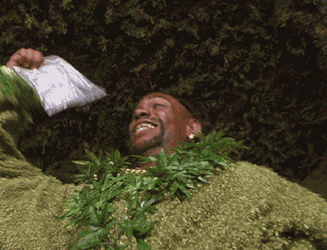 Text "Smoking" to 411669 to sign up for our Flash Sale Text Program!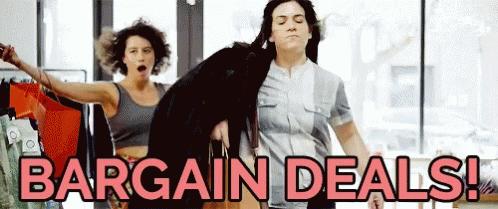 Cannabis Trivia Night Nov 6th at the Local Public House!
Bring Friends to Win Prizes, Gift Cards, Swag and Bragging Rights for your Canna-knowledge!
Grab and Go bags!
Combo packs and themed bags! New combos and bags added every week!
New Vendor!!
Green Force Pharm is focused on the highest quality of flower Washington State has to offer. While in alignment with some of the best producers and processors in the state, our experienced growers tailor every nugget to a flavorful and memorable experience.
Back in Stock - NW Wonderland!!!
A bounty of new and interesting new ways to incorporate cannabis into your daily life have just arrived!!
_________________________________________________________
News:
Have you seen the Cannastamps on various products in our store? We've partnered with Cannastamp to help spread knowledge about terpenes and understanding about what you're consuming whenever you partake. In the meantime, take a look at this wonderful piece our friends at Whatcom Talk just published on the subject! ________________________________________________________
Store Hours:
Monday - Saturday 8a-10p / Sundays - 9a-9p
_________________________________________________________
Stay Up-to-Date:
Want to know when we're having a big Sale or your favorite Vendor is at our store? Check out our live Calendar!
_________________________________________________________
Daily Discounts:
AM Happy Hour - Everyday 8a-10a, 20% OFF
PM Happy Hour - Everyday 4:20-6p, 10% OFF Cannabis Products / 20% OFF Paraphernalia
Seniors (65+)/Veterans/Military - Everyday, 20% OFF
Students & Industry - Everyday, 20% OFF
____________________________________________________________
- Customer Poll -
_________________________________________________________ Have you checked out our blog yet?